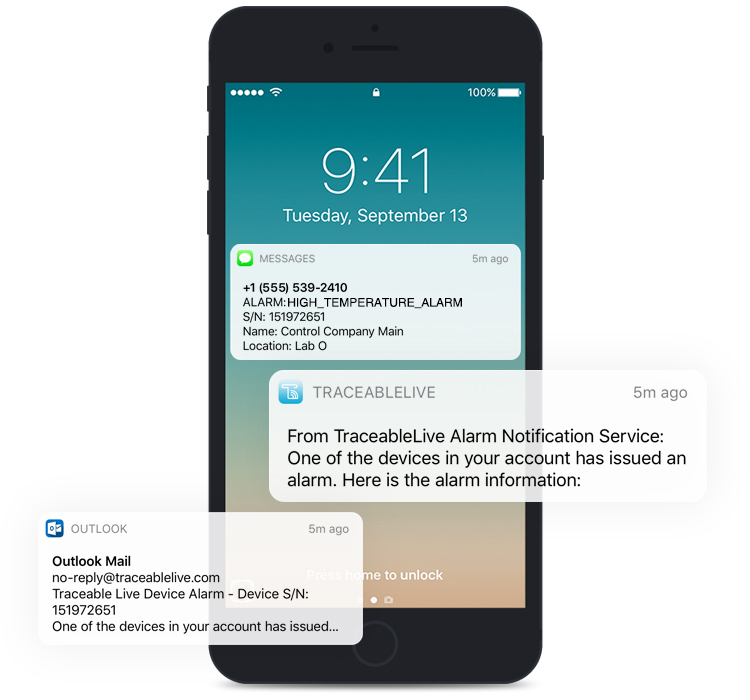 The sooner you know the better!
with Apple Watch, Voice call, mobile push, e-mail, and text notifications.

If any of your TraceableLIVE® devices detect an out of range condition, lose connection to your network, or begin to run low on battery, or if your device is due for calibration TraceableLIVE® will immediately send you alerts based on your settings.