December 14, 2017
'Tis the season for Traceable® 2Second-Temp Food Thermometers
Keep the holiday cheer and avoid foodborne illness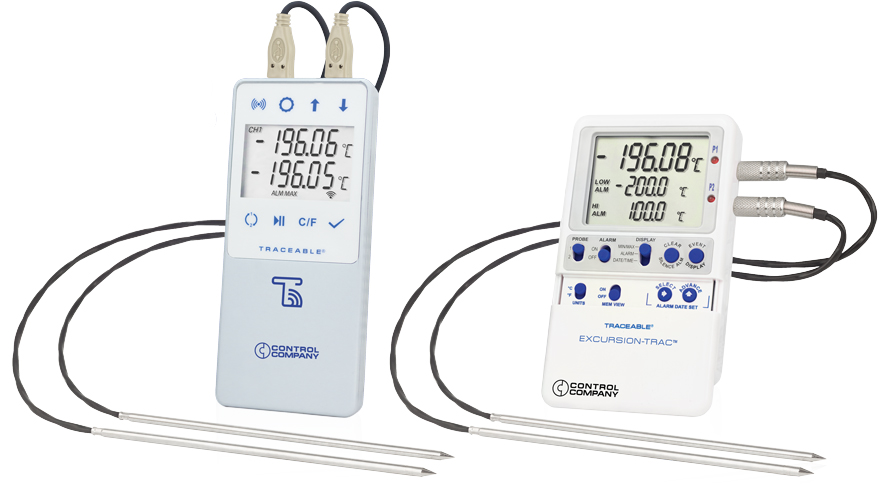 Webster, TX, July 6, 2017 — Control Company announced today the the development of the 2Second-Temp™ NSF Food Certified Traceable® Thermometer, a digital food thermometer from Traceable® Products. The thermometer is easy to use, accurate, and able to display temperatures within 3 to 42 seconds. Using a food thermometer is the most effective way to prevent foodborne illness.
Meat, poultry and eggs require cooking at specific temperatures to kill any micro- organisms that may contain harmful bacteria. And, research has shown that using color or texture are not accurate indicators to determine doneness.
"The U.S. Centers for Disease Control and Prevention estimates that 48 million people suffer from foodborne illness every year, resulting in roughly 128,000 hospitalizations and 3,000 deaths," stated Mike Blazes, CEO of Control Company. "The Traceable® 2Second-Temp™ NSF Food Certified Thermometer will ensure that harmful food bacteria are destroyed during the cooking process by monitoring the temperature. This is the most effective method to prevent any foodborne illness, whether you are a professional chef in a restaurant or cooking at home."
There are a number of different types of thermometer that can be used in cooking: dial, instant, digital, pop-up, fork, thermocouple. For any BBQ pitmaster, Kitchen Champion or Culinary Artist, the foldable compact design of the 2 Second-Temp™ Traceable® Food Thermometer is easy to use and clean, accurate and fast, and safe. Fold-up, protected, stainless-steel probe permits ultimate portability can position at any angle for measuring an assortment of meats, candy or cakes. The Big-digit, the 2-inch- high display allows easy to read temperatures.
Pitmaster and Barbecue Pro, Quy Hoang, owner of Blood Brothers Texas Barbecue, put the 2Second-Temp™ Food Traceable® Thermometer to the test. "This thermometer is one I can count on every time," said Hoang. "Easy to use with quick readings. Its convenient, light-weight and portable for all of my pop-up BBQ."
About 2Second-Temp™ NSF Food Certified Traceable® Thermometer
Water/splash resistant
Safe Anti-microbial surface
Magnetic Backing
Calibrated at 40°F and 140° F
Rapid response of 2 seconds within 1 degree
Sleep Mode capabilities
"As the holiday season gets underway, it is in our best interest to take the necessary precautions when preparing food," said Blazes. "Incorporating a food thermometer into your cooking routine not only preserves the taste of your culinary creations, but also the safety in cooking food to the right temperatures."
Click here for your holiday cooking chart which includes temperatures and cooking times for a number of popular holiday eats.
About Control Company
Established in 1974, Control Company has been a leader in the industry providing measurement devices off-the-shelf with ISO/IEC 17025 calibrations accredited by A2LA and being accredited ISO 9001 by DNV GL. Control Company is also one of the first to have ISO Guide 34 certified reference materials for conductivity standards and to introduce the first digital timer, first digital stopwatch, first digital thermometer and first digital hygrometer for the laboratory environment. At Control Company, we measure the conditions that matter, providing the continuum of Traceable® Excursion-Trac™, Memory-Loc™ products, and TraceableLIVE® services, and SAAS to the healthcare and regulated manufacturing pioneers who are developing therapies, bringing them to the world and providing the safest and most effective care possible.